Wood Rot Repair Services in Atlanta, GA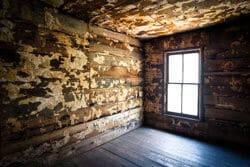 The Trusted Toolbox can provide you with professional wood rot repair services in Duluth, GA and surrounding areas of North Atlanta. Window and door frames will start to rot, warp, and decay if they are made from wood, improperly sealed, and exposed to moisture for extended periods of time. Also, this can happen to the wooden support beams and floor joists below your home if you have a basement or crawl space that doesn't have waterproofing systems installed. It's dangerous to leave wood in this damaged state for too long because it can be really inviting to termites and other unwanted and nasty bugs that you likely don't want to deal with in your home.
We provide wood rot repair services for home and business owners in Atlanta, Alpharetta, Athens, Duluth, Norcross, and the surrounding areas in Georgia.
Regardless of what has caused the wood rot problem in your home or on your deck, you need to get it repaired fast before even more damage is done. Many times, homeowners don't even realize that they have wood rot until it's time to get their windows replaced, and the installer sees that the frames are in terrible shape. Also, wood rot underneath a home may go unnoticed for years – which is incredibly dangerous. After all, your support beams and floor joists are what is partially responsible for holding up the weight of your entire home. If these materials are in poor shape, it could cause serious problems for your home's structural integrity over time.
Replacing Rotted Wood With New Wood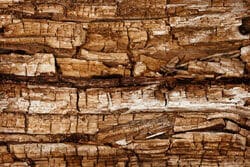 Sometimes replacing the old rotted wood will be needed to take care of wooden materials that are beyond repair. Surely, we realize that you could be worried that this is going to be too expensive to fit into your spending budget. However, that's not the case at all. We promise to make this project a solid investment for you by offering it at a great value. Get this problem taken care of so that your home's property value doesn't go down. Wood rot looks bad, smells bad, and it is inviting to pests you don't want in your home.
We take care of wood rot on the following:
Window frames
Door frames
Wooden support beams
Floor joists
Porches
Decks
Patios
As you can see, we can take care of virtually any wooden surface.
Contact Our Experts About Wood Rot Repair Services
The Trusted Toolbox offers expert remodeling and repair services to homeowners in Atlanta and surrounding areas. No job is too big or small and have peace of mind that your project will be built the right way. If you would like to discuss a wood rot repair, please contact our experts at The Trusted Toolbox today by filling out our online contact form or by calling us at 770-623-3097.