A Message from Chris Lalomia
Summer: Time for Exterior Repairs
June brings us the first day of Summer, and the weather is perfect for enjoying the outdoors in Atlanta 😎. And speaking of outdoors, this is the perfect time to tackle repairs and maintenance items on the exterior of your home. Some of our recent and consistent requests during the summer months are:
Replacing wood rot
Screening in (or re-screening) a porch and repairing window screens
Reinforcing fences, gates, and decks
Repairing/replacing loose or rotted siding
Repairing leaks in outdoor plumbing
Installing security lighting
Our interior Home Services include sheetrock repair, door and window replacement, miscellaneous carpentry services, and bathroom and kitchen installations and repairs.
The Art of Manliness in the Home
In honor of Father's Day, we're throwing out some ideas for the more masculine rooms in the house … some are DIY, some not so much!
The Trusted Toolbox's remodeling team is a full-service remodeling company for homeowners in Marietta, Roswell, Alpharetta, and other cities in Georgia. We can take your man cave, garage makeovers, and outdoor kitchen ideas from the conceptual design to completion with ease and confidence!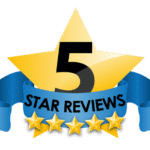 Bryan is detail oriented and did a fantastic job repairing our deck, front exterior fascia, and exterior door frame. He went above and beyond to make sure it was done correctly! We are a repeat customer of Trusted Toolbox and will continue to use this company. I will continue to give out recommendations to my friends and neighbors! Brenda S. – 6/7/23
Brett was knowledgeable, efficient, and very helpful. Perfect repair service is done. Highly recommend!
AJ Miller – 5/17/23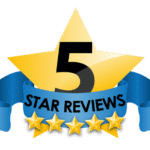 We just had a repair done to the siding of our house. The crew that worked on it was
Kenneth and Connor
, and they were exceptional! They were here on time and worked so efficiently. The end result is beautiful and we are so pleased with their work! On top of the workmanship, they were so very friendly and accommodating. Great customer service! We will definitely be using the trusted toolbox in the future, and it would be a pleasure to work with Kenneth and Connor again! I highly recommend this company! 
Jamie G. 6/6/23
We promise that you and your family will be pleased with our services and professionalism. Our knowledge, experience, attention to detail, and exceptional customer service is what sets us apart from everyone else in our industry. We will respect your home, family and any special requirements.