Door Replacement & Repair Services - Atlanta, GA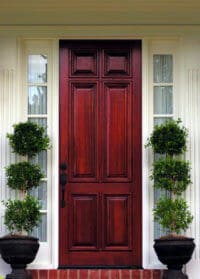 Over the years, your front door has seen a lot of abuse – whether from the kids kicking it open with dirty shoes or from the sun constantly beating down on it day in and day out. Eventually, the day will come when this door has lost its beauty and appeal. Also, the lock on the door may be worn out, which can be a safety concern. Regardless of what the reason why you need a new door may be, we can help. If the time has come for door replacement or repair, contact our professional handyman services at The Trusted Toolbox, located in Duluth, GA, and surrounding areas in North Atlanta.
We provide our door repair and replacement services to many residents in Atlanta, Alpharetta, Athens, Duluth, and the surrounding cities in Georgia.
We realize that you might not know what to look for in a new door, and you will need our help to pick one that looks great and fits your price range. We can install fiberglass, wooden, steel, and many other types of exterior doors that will look great and be durable. We know that you don't want to install a door of inferior quality, and that's why we will be sure that the door you're getting is made from premium materials that have been proven repeatedly to have superior longevity.
Door Repair Services Before & After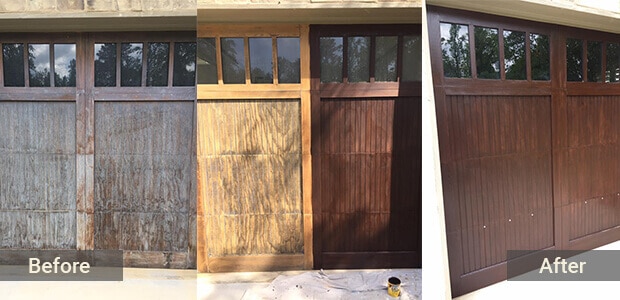 Contact Our Experts About Door Replacement Services
The Trusted Toolbox offers expert remodeling and repair services to homeowners in Atlanta, Athens, Duluth, Norcross, and the surrounding areas. No job is too big or small, and have peace of mind that your project will be built correctly. If you would like to discuss a door installation, please get in touch with our experts at The Trusted Toolbox today by filling out our online contact form or by calling us at 770-623-3097.