Professional Handyman Services in Kennesaw
Are you tired of not having enough time to complete daily and weekly tasks? We know you must stay organized while running a household. And the best way to do that is by calling our team at the Trusted Toolbox. We offer professional handyman services and repairs for your home in Kennesaw. Our team at The Trusted Toolbox has a proven history of helping homeowners in Kennesaw and the surrounding areas with home repairs, remodels, and general handyman tasks. Our professionals are true craftsmen with years of experience and training.
Our experts have experience remodeling bathrooms and kitchens, as well as performing small home improvement projects such as deck repairs, door replacements, wood rot repairs, and many more. Whether you have a small project or a large our team can help you with any of the work that you need to be completed. By having technicians who truly understand specific areas such as carpentry, drywall repair, deck repair, window replacement, minor plumbing, and many more, we can provide the right person for the job who has the experience and knowledge you need to get the job done quickly. Get started today on your home repairs by contacting us at 770-623-3097 or by filling out our online contact form to schedule an appointment.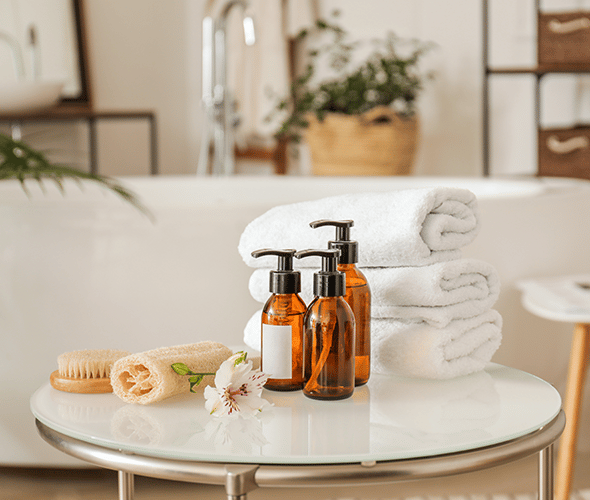 Expert Bathroom Remodeling in Kennesaw
Many homes built between the 1960s and 1980s still have outdated bathrooms that don't meet the expectations of modern homeowners. Is it time that your Kennesaw  bathroom sees a well-deserved renovation? Maybe your bathroom is calling out for a new custom bathroom renovation. Does it always seem dirty no matter how long you are on your hands and knees scrubbing? Is it leaking in weird places you've never ventured to before?
Our team at The Trusted Toolbox has years of experience working with homeowners to refresh and modernize their bathrooms in Kennesaw. Our team is equipped to handle every aspect of bathroom remodeling, from design to construction. We are your go-to handyman contractor in the Kennesaw area for bathroom remodeling. You won't have to hire other contractors to finish the work. We work with homeowners on full-bathroom remodels, master bathroom remodels, and half-bathroom remodeling projects. Contact our experts if you have questions about where to start your bathroom remodeling project.
Quality Kitchen Remodeling in Kennesaw
At the Trusted Toolbox, we do our best to make the kitchen a warm and inviting space for every moment, from the special to the mundane. Our professional handymen can help homeowners in Kennesaw update kitchens, improve the layout and function, and brighten up dark spaces. If you are ready for that renovation, our expert team will be happy to sit down with you to create a plan for your kitchen remodel and bring it to life.
A kitchen remodeling project is unique from all other types of home improvement work. It encompasses so many different elements that it can be overwhelming to try to do on your own. This is why you will need the help of our professional handyman services. We have helped over 7,000 homeowners with all types of remodeling and repair work, and we guarantee that you will be pleased with the results of your kitchen project with our team.. If you would like to discuss a kitchen remodel in Kennesaw, please call our experts at The Trusted Toolbox today at 770-623-3097.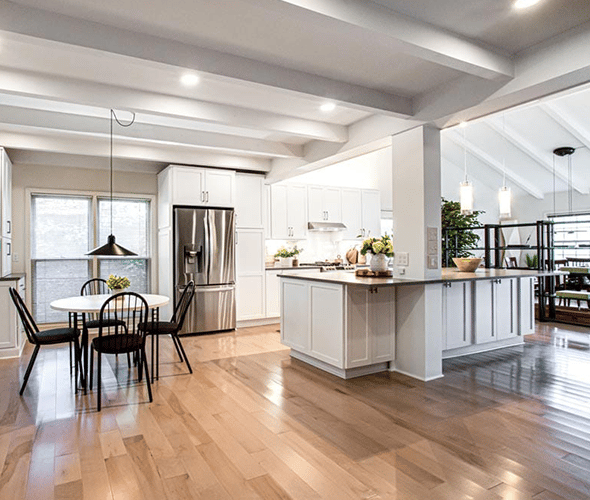 Professional Deck Repair in Kennesaw
Owning a home requires a lot of maintenance, especially if you have a deck in the backyard. When deck problems become too severe, they can create a safety risk for you and your family. Don't wait until there's a bigger problem to schedule your deck repair service. The Trusted Toolbox provides reliable deck repair, deck building, and deck installation services for homeowners in Kennesaw and surrounding areas in North Atlanta. We have all the materials and parts needed to take care of whatever kind of deck problem you may be experiencing. We also have designs and building plans available if you want a brand-new deck installation.
Window Replacement Services in Kennesaw
If you're looking to give your home a facelift with new windows, finding the right contractor for the job is not always an easy task. Our team at the Trusted Toolbox has over 20 years of experience installing quality replacement windows for homeowners in Kennesaw. Replacing your windows can make your home more beautiful, and safer and save you on your monthly energy bills. A greener, more efficient home always makes a positive impact.
If the time has come for window repair or replacement in your home, let our handyman services help you with this project. We want to save you money and time by offering our fastest installation and repair services in the industry. After you have chosen the perfect new windows for your home, our window installers will get to work on setting them up. We will carefully remove the existing windows and haul them away. The Trusted Toolbox provides window replacement and window repair to get rid of all home window-related problems for homeowners in Kennesaw and surrounding areas North of Atlanta.
Contact Us to Hire A Handyman in Kennesaw
Our handyman professionals are here to help whenever your home is having problems. If you are searching for a local handyman expert, look no further. The Trusted Toolbox offers expert handyman services, remodeling, and repair services to homeowners in Atlanta, Marietta, Athens, and surrounding areas. No job is too big or small. Contact our experts at The Trusted Toolbox today by filling out our online contact form or calling us at 770-623-3097.