Quality Handyman Services in Dunwoody
Our team at The Trusted Toolbox has a proven history of helping homeowners in Dunwoody and the surrounding areas with home repairs, remodels, and general handyman tasks. Our experts have experience remodeling bathrooms and kitchens, as well as performing small home improvement projects such as deck repairs, door replacements, wood rot repairs, and more.
Whether you have a small project or a large one,  our team can help you with any of the work that you need to be completed in Dunwoody. Because we can provide you with the right technician for your job, we can save you time and money, guaranteeing that the job is done correctly the first time. Each of our technicians is fully insured, and each one goes through a background check to ensure that we are sending the very best into your home. Call the Trusted Toolbox today to see how our handyman services can benefit our home in Dunwoody.
Professional Bathroom Remodeling in Dunwoody
There are many benefits to remodeling your bathroom in Dunwoody. With over 20 years of combined experience, our team of experts will upgrade your home bathroom style while providing you with the bath and shower space you've always dreamed of. Our team at the Trusted Toolbox is dedicated to making sure your bathroom remodeling project is done right the first time.
Our team of professionals at the Trusted Toolbox can install gorgeous new cabinets, countertops, floor and wall tiles, and even a new sink, tub, or shower. Don't forget – we can also do handicap-accessible modifications to help family members who may have problems with mobility. We can install special handrails and walk-in bathtubs. We can also take care of shower repair and shower remodeling. If you're looking for professional bathroom remodeling or handyman services, call the Trusted Toolbox.
Expert Kitchen Remodeling in Dunwoody
A kitchen remodeling project is unique from all other types of home improvement work in Dunwoody. It encompasses so many different elements that it can be overwhelming to try to do on your own. This is why you will need the help of our professional handyman services. For the very best Dunwoody kitchen remodeling services, turn to the outstanding professional services at the Trusted Toolbox. The kitchen is the heart of the home, and it should be warm, welcoming, and comfortable. We have helped over 7,000 homeowners with all types of remodeling and repair work, and we guarantee that you will be pleased with the results of your kitchen project with our team. Our team of kitchen remodeling professionals will sit down with you and work out all of the details.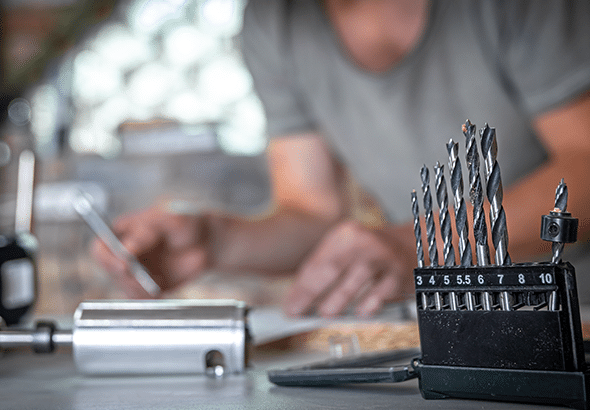 Reliable Deck Repair Services in Dunwoody
Sound structure is key to quality outdoor living space – cutting corners to save money only provides savings that will cost later. Decks can splinter and warp, causing an unsafe surface. Luckily, the Trusted Toolbox provides reliable deck repair, deck building, and deck installation services for homeowners in Dunwoody and surrounding areas in North Atlanta. We have all the materials and parts needed to take care of whatever kind of deck problem you may be experiencing. We also have designs and building plans available if you want a brand-new deck installation.
Professional Window Replacement in Dunwoody
A home's windows are one of the first things people notice when they arrive. When it's time to schedule installation of replacement windows in Dunwoody, whether you're in the middle of a home renovation or just looking to upgrade some older fixtures in your home with newer, more energy efficient windows, the Trusted Toolbox has you covered. If the time has come for window repair or replacement in your home, let our handyman services help you with this project. We want to save you money and time by offering our fastest installation and repair services in the industry. The Trusted Toolbox provides window replacement and window repair to solve all home window-related problems for homeowners in Dunwoody and surrounding areas North of Atlanta.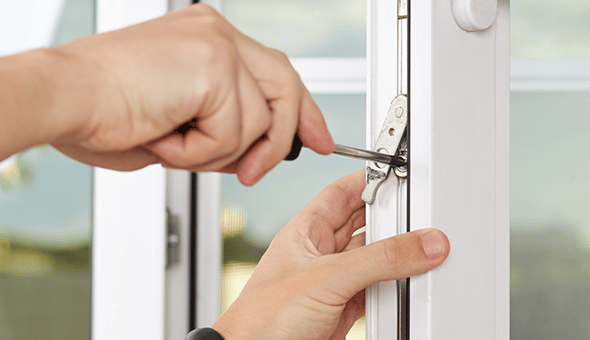 Contact Us For Handyman Services in Dunwoody
Our handyman professionals are here to help whenever your home is having problems. If you are searching for a local handyman expert, look no further. The Trusted Toolbox offers expert handyman services, remodeling, and repair services to homeowners in Atlanta, Marietta, Athens, and surrounding areas. No job is too big or small. Contact our experts at The Trusted Toolbox today by filling out our online contact form or calling us at 770-623-3097.