Expert Handyman Services in Milton
You need plenty of commitment, preparation, and effort to take care of a house in Milton. Even when life is going smoothly, you might discover a problem that requires urgent attention quickly. As your home ages, you'll need to conduct regular upkeep to ensure it maintains its beauty and meets safety standards. As a homeowner in Milton, you likely are extremely busy and don't have time to worry about fixing broken pipes or fixing holes in the drywall. Rather than putting off these repairs any longer, you should contact our handymen at the Trusted Toolbox to do the work for you. We have a staff of true professionals with many years of combined experience working in the industry.
The Trusted Toolbox offers professional handyman services to busy homeowners in Milton and the North Metro Atlanta area. Our team has over 20 trained professional handymen who are looking forward to helping you with your project. For all home repairs or improvements, you can depend on your neighbors at the Trusted Toolbox..We have provided handyman services for large and small projects for over 10,000 homeowners in the North Atlanta Metro Area, Milton, and the surrounding areas.
Quality Bathroom Remodeling in Milton
When it comes to your painting, tiling, and remodeling needs, turn to the professionals at the Trusted Toolbox. No matter the scope of your project, you can trust us for all your home improvement needs. Remodeling your bathroom can significantly increase the market value of your property. Whether you want to install a new sink, a glass shower door, or install new tile in your shower, we can help. Our team at The Trusted Toolbox specializes in bathroom remodeling services for homeowners in Milton and the surrounding areas in Central Georgia.
Our bathroom remodeling and bathroom repair services are a step above the competition. We offer design ideas, remodeling expertise, and trustworthy staff to help you finish your bathroom remodeling project quickly. Our team of experts can help you with any number of projects regarding bathroom remodeling. These include major projects, like complete renovations, or minor tasks, like replacing bathroom fixtures. When you hire our team at the Trusted Toolbox to work with you on bathroom renovations, we complete the job right the first time.
Kitchen Remodeling Experts in Milton
The Trusted Toolbox offers kitchen remodeling services for homeowners in Milton and the surrounding areas. Kitchen remodeling is one of the best things you can do for your home. A kitchen remodeling project is unique from all other types of home improvement work. It encompasses so many elements that it can be overwhelming to try to do on your own. This is why you will need the help of our professional handyman services in Milton. We have helped over 7,000 homeowners with all types of remodeling and repair work, and we guarantee that you will be pleased with the results of your kitchen project with our team.
If you decide to do a kitchen remodel, you must ask yourself several questions. Our team of kitchen remodeling professionals will sit down with you and work out all of the details. Think of how much value you will be adding to your home just by sprucing up those wall and floor tiles or installing new stovetops, lighting fixtures, a kitchen island, and so on. Our team of professionals will help you weed through all the choices to get the kitchen you've always dreamed of. We provide our kitchen remodeling services to many residents in Milton and the surrounding cities in Georgia.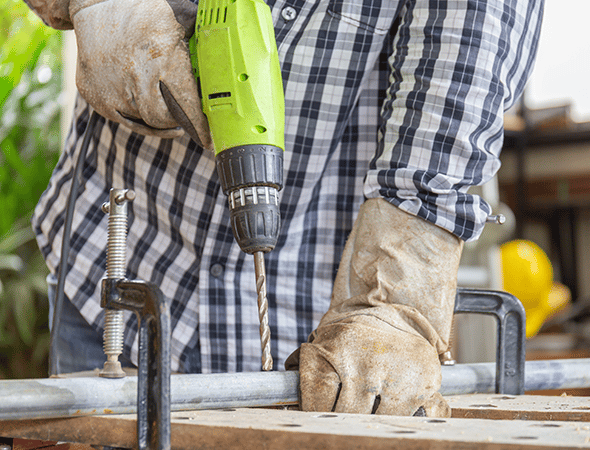 Professional Deck Repair in Milton
A deck can be the ideal addition to your property in Milton. Decks add living space and character to your house. If your deck is beginning to lose its reliability, call our team at the Trusted Toolbox. As a responsible homeowner in Milton, maintaining the durability of your porch is vital for using it. If your porch is in bad condition, our professionals will provide the appropriate deck restoration services to fix it.
Our team of professionals also has designs and building plans available if you're looking for a brand-new deck installation in Milton. You want to be sure that you are working with handymen who really know their stuff and who will work fast to get the job finished properly. That is precisely what you'll be getting with The Trusted Toolbox. We show up on time for your appointment and get the repair work finished fast so that you and your family can enjoy this outdoor structure safely once again.
Window Replacement Experts in Milton
Our team at the Trusted Toolbox knows that sometimes the weather in Milton can be unpredictable. One good way to protect your home from the elements is to have new windows installed. Our team of professionals can help you determine what you need and what products are the ideal choices for your home in Milton and your individual needs. We know that when you are renovating your home, it's important to choose the right windows, but it's not always easy to decide.
The Trusted Toolbox also provides window replacement and window repair to solve all of your home window related problems for homeowners in Milton and surrounding areas. If the time has come for window repair or replacement in your home in Milton, let our handyman services help you with this project. We want to save you money and time by offering our fastest installation and repair services in the industry. After you have chosen the perfect new windows for your home, our window installers will get to work on setting them up. We will carefully remove the existing windows and haul them away.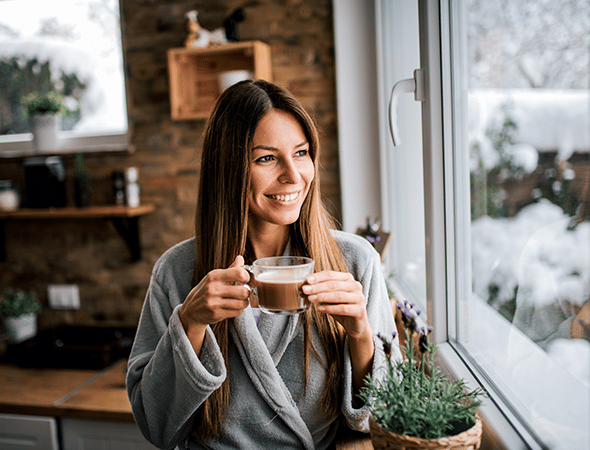 Hire a Handyman in Milton
Our handyman professionals are here to help whenever your home is having problems. If you are searching for a local handyman expert, look no further. The Trusted Toolbox offers expert handyman services, remodeling, and repair services to homeowners in Atlanta, Marietta, Athens, and surrounding areas. No job is too big or small. Contact our experts at The Trusted Toolbox today by filling out our online contact form or calling us at 770-623-3097.