About Us - The Trusted Toolbox

My name is Christopher Lalomia and I'm the founder of The Trusted Toolbox. I started this company because, like many of you, my wife and I have a to-do list that keeps getting longer while our time is getting shorter. We have fun doing some of the projects on our list but would rather spend our free time on real "R and R" with our kids… not on repairs and renovations on the house. And there are times when our project ambition just doesn't quite meet our skills or knowledge. We all know how frustrating that can be.
This same story kept coming up over and over again from friends, family and others in Atlanta and around the country. It's just not easy finding reliable, trustworthy, professional home service craftsmen to take care of those relatively small but important jobs around the home.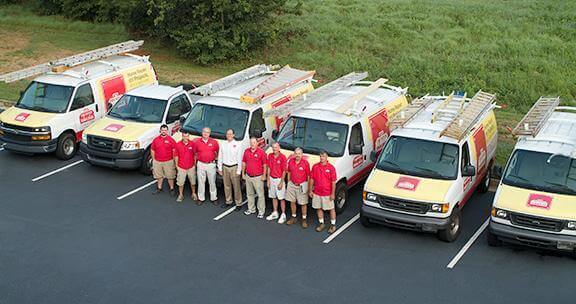 That's when I remembered my wife's trusted toolbox – the one her father had given her when she bought her first house. We keep that toolbox handy because it has everything we need and is always ready for action. It has been a dependable, trusty and versatile friend over the years whenever we needed the right tool for the quick repair, upgrade or small home-improvement project. Her toolbox became the inspiration for our company.
The goal of The Trusted Toolbox is to become your professional, versatile, dependable home repair adviser. The Trusted Toolbox is unique in the handyman services arena because we put our customers first and are not satisfied until you are.
The Trusted Toolbox Advantage
We will arrive on time
Trained repair technicians dispatched at every job
One-year guarantee on all work performed
We'll clean up when the job is done
We'll respect you, your home, and your requirements.