A Message from Chris Lalomia
Our Exterior Home Services include repair of wood rot, replacing deteriorated siding, repairing the screens on screen-in porches, replacing the rotted boards on decks, fences, and gates, and more.
Our Interior Home Services include repair of sheetrock, door and window replacement, miscellaneous carpentry services, bathroom and kitchen installations and repairs, and more.
After many years in our industry, we can pretty much predict one of the trends that happens in the Spring … many homeowners get the bug to update, refresh or renew spaces inside and outside their home.
Sometimes kitchen remodels start with just an appliance replacement. The new appliance is shiny and new, or maybe a different size … so then you want things to enhance or match but want to limit how much you remodel (and spend). Our intent with the links below is to give you some ideas on how you can spruce up your kitchen without having to remodel the entire area.
We combed through The Spruce and found articles with options for some of the small projects that can have a big impact. Do just one or a few at a time.


We can do anything for you listed in these articles! We're happy to come to your home, discuss your ideas and give you a free estimate
Give us a call or schedule online.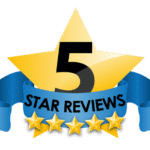 We had a major leak beneath the slab of our house and couldn't even get a plumbing company to work on it. We hired Trusted Toolbox and they immediately tackled the problem. The broken pipeline was cut and they replumbed our basement perfectly, leaving the walls and baseboards looking better than when they started. On time and professional, the exceeded my expectations at every turn. A great company. Joe P., 2-26-23
We are very pleased with the work completed. Lagaunda & Xavier did a great job! Mike N., 2-24-23
Elit went above and beyond scope, understanding the needs of my family. I truly appreciate that consideration! Great work and on time! Bill, 2-25-23
Jeffrey did an excellent job interior painting. I would definitely ask for him again. Max, 2-20-23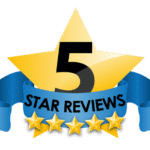 Andrew is the best!! He does great work but also so kind to this 72 year old lady. Susan P. 3-2-23
I am so glad I found The Trusted Toolbox. Quick, responsive and affordable! Mike F met at our home to understand what help we needed.. Debra was terrific on scheduling. And, most importantly…Kurt was AWESOME with all the work he completed in our home. Super talented and personable- he explained everything he would be doing.. We had so many different projects (install new window, fixed stair railing, fixed the nail pops in my 20ft tall foyer ceiling, fix a loose dishwasher). He had all these projects done in less than two days- it was amazing! I will recommend Kurt and entire The Trusted Toolbox team to everyone. I am already looking at what else I need you guys to help me with!
Dee M., 2-22-23
Highly Professional! Roni E.,2-20-23
We promise that you and your family will be pleased with our services and professionalism. Our knowledge, experience, attention to detail, and exceptional customer service is what sets us apart from everyone else in our industry. We will respect your home, family and any special requirements.