Expert Handyman Services in Norcross
At the Trusted Toolbox, we can take care of your Norcross property's needs – no job is too small. We proudly supply high-quality, efficient handyman services. Our team offers various remodeling, repair, and replacement services to homeowners in Norcross. Our professional handymen will never perform unnecessary work for you. The experts we employ are determined and passionate about the job at hand and will not stop until you're happy. We respond quickly to your needs and adapt our strategy for each and every client. Our team of professionals will show up on time to your appointment with all the tools we need to finish your project quickly. The Trusted Toolbox offers professional handyman services to busy homeowners in Norcross and the North Metro Atlanta area.
As a homeowner, you likely are extremely busy and don't have time to worry about fixing broken pipes or fixing holes in the drywall. Rather than putting off these repairs any longer, you should contact our handymen to do the work for you. We have a staff of true professionals with many years of combined experience working in the industry. We provide our handyman services to residents in Norcross and surrounding cities.
Quality Bathroom Remodeling in Norcross
Bathroom remodeling and renovations are the best way to improve property value and give your home in Norcross a fresh look. Our team of experts at The Trusted Toolbox specializes in bathroom remodeling services for homeowners in Norcross and the surrounding areas in Central Georgia. Our bathroom remodeling and bathroom repair services are a step above the competition. We offer design ideas, remodeling expertise, and trustworthy staff to help you finish your bathroom remodeling project quickly.
Whether you want to install a new sink, a glass shower door, or install new tile in your shower, we can help! Our team of professionals can help you with several bathroom remodeling projects. These include major projects, like complete renovations, or minor tasks, like replacing bathroom fixtures. When you hire our team to work with you on bathroom renovations, you can rest easy knowing we will complete the job correctly the first time. For expert handyman professionals, call the Trusted Toolbox in Norcross.
Professional Kitchen Remodeling in Norcross
The Trusted Toolbox offers complete design and remodeling services from concept to completion for homeowners in Norcross. Our professional staff has the knowledge, dedication, and expertise to take your ideas and dreams and translate them into a finished plan to suit your lifestyle, taste, and budget. Whatever you have in mind for your kitchen remodeling project, let us help you maximize the space and make it beautiful. We have helped over 7,000 homeowners with all types of remodeling and repair work, and we guarantee that you will be pleased with the results of your kitchen project with our team. The Trusted Toolbox offers kitchen remodeling services for homeowners in Norcross and the surrounding areas.
Kitchen remodeling is one of the best things you can do for your home. A kitchen remodeling project is unique from all other types of home improvement work. It encompasses so many different elements that it can be overwhelming to try to do on your own. Our team of kitchen remodeling professionals will sit down with you and work out all of the details. There are numerous options available to you. Luckily, our team of experts will help you weed through all the choices so you can get the kitchen you've always dreamed of. There are many benefits of kitchen remodeling, including:
Increasing the value of your home
Maximizing usable space
Adding modern appliances and fixtures
Improving the functionality of this popular room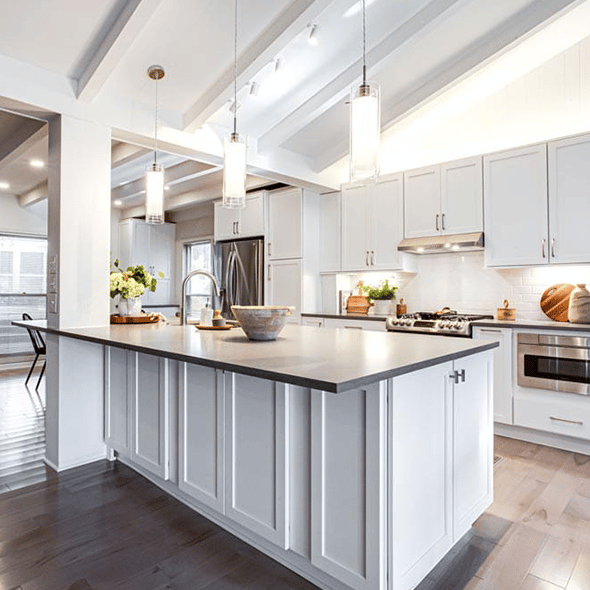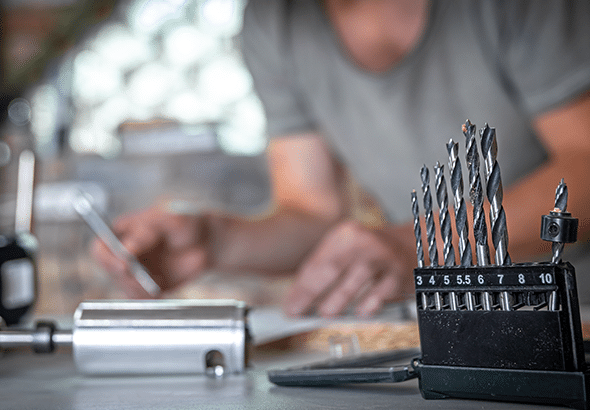 Reliable Deck Repair Services in Norcross
The Trusted Toolbox provides reliable deck repair, deck building, and deck installation services for homeowners in Norcross and surrounding areas in North Atlanta. We have all the materials and parts needed to take care of whatever kind of deck problem you may be experiencing. Our team will ensure that your deck is sound, and safe to walk on. Our professional handymen can replace rotted deck floorboards, handrails, and steps as well as deck joists, deck stairs, and overall repair and replacement. Our team also has designs and building plans available if you want a brand-new deck installation.
We know that you're a busy homeowner. You want to be sure you're working with handymen who really know their stuff and who will work fast to get the job finished. That is precisely what you'll get with The Trusted Toolbox. We show up on time and get the repair work finished fast so you and your family can enjoy your deck in Norcross safely once again.
Professional Window Replacement in Norcross
Homeowners in the Norcross area can turn to the Trusted Toolbox for replacement windows and exterior doors that are specially crafted with the Southern climate in mind. After you have chosen the perfect new windows for your home, professional technicians will get to work on setting them up. Our team will carefully remove the existing windows and haul them away. When you choose window replacement services from the Trusted Toolbox, we'll flawlessly install your new windows when they're ready for your home.
The Trusted Toolbox provides window replacement and window repair to solve all of your home window-related problems in Norcross and surrounding areas North of Atlanta. Our team of experts can install a variety of new windows at your home in Norcross. If the time has come for window repair or replacement in your home, let our handyman services help you with this project. We want to save you money and time by offering our fastest installation and repair services in the industry.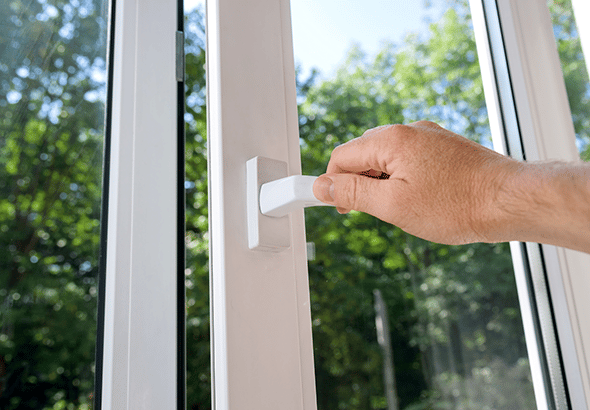 Contact Us for Professional Handyman Services
Our handyman professionals are here to help whenever your home is having problems. If you are searching for a local handyman expert, look no further. The Trusted Toolbox offers expert handyman services, remodeling, and repair services to homeowners in Atlanta, Marietta, Athens, and surrounding areas. No job is too big or small. Contact our experts at The Trusted Toolbox today by filling out our online contact form or calling us at 770-623-3097.