Professional Kitchen Remodeling - Atlanta, Athens, Duluth, and the surrounding areas
The Trusted Toolbox offers kitchen remodeling services for homeowners in Atlanta, Athens, Duluth, and the surrounding areas looking for kitchen renovation or repairs. Kitchen remodeling is one of the best things you can do for your home. If you want to add new life and character to this popular room, remodeling it is a smart investment. If you plan on selling your home in the next few years, renovating is also a good idea because it can significantly improve your property's resale value.
We provide remodeling services to many residents in Atlanta, Alpharetta, Athens, Duluth, Norcross, and the surrounding cities in Georgia.
We offer the following services:
Kitchen appliance installation
Kitchen cabinet installation
Kitchen countertop replacements
Kitchen fixture replacements
Kitchen wall and ceiling painting
Kitchen wall and floor tile installation
Whatever kitchen remodeling ideas you have for your project, let us help you maximize the space and make it beautiful.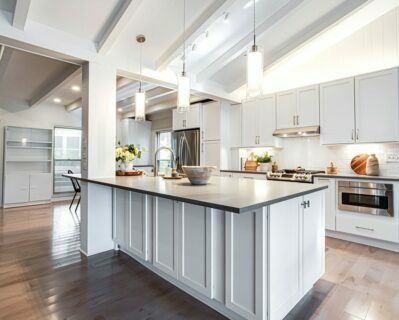 Benefits of Kitchen Remodeling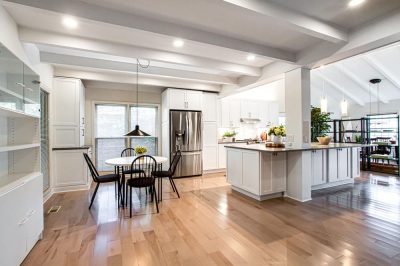 A kitchen renovation project is unique from all other types of home improvement work. It encompasses so many elements that trying to do it alone can be overwhelming. This is why you will need the help of our professional handyman services. We have helped over 7,000 homeowners with all types of remodeling and repair work, and we guarantee that you will be pleased with the results of your kitchen project with our team.
To remodel a kitchen, you must ask yourself several questions. What do you want out of your kitchen? What improvements would you like to see made? Do you need new kitchen cabinets? Do you want to get new granite countertops? Our team of kitchen remodeling professionals will sit down with you and work out all the details.
We realize you might think it's too expensive to do this type of project, but it isn't. Think of how much value you will add to your home just by sprucing up those wall and floor tiles or installing new stovetops, lighting fixtures, a kitchen island, etc. Numerous options are available, and we will help you weed through all the choices to get the kitchen you've always dreamed of.
There are many benefits of kitchen remodeling, including the following:
Increase the value of your home
Maximize usable space
Add modern appliances and fixtures
Improve the functionality of this popular room
Contact Our Experts About Kitchen Remodeling Services in Atlanta and the Surrounding Areas
The Trusted Toolbox offers expert remodeling and repair services to homeowners in Atlanta, Athens, Duluth, and surrounding areas. No job is too big or small, and has peace of mind that your project will be built the right way. If you would like to discuss a kitchen remodel, please get in touch with our experts at The Trusted Toolbox today by filling out our online contact form or by calling us at 770-623-3097.