Professional Handyman Services in Atlanta
Maintaining your home in Atlanta can be a struggle, especially without time and tools. Lucky for you, our experts at Trusted Toolbox provide handyman services to help check off your to-do list. Our reliable, professional team offers handyman services to homeowners in Atlanta and the surrounding areas. Handyman services can include things as small as patching drywall to bigger projects like kitchen remodeling or window installation.
Our team of professionals at Trusted Toolbox offers various handyman services such as various remodeling, deck repair, door replacement, and maintenance to homes in Atlanta. Keep your life on track by entrusting Trusted Toolbox with your handyman needs. Our team of experts has been providing handyman services to homeowners in Atlanta for years. Give us a call or fill out a form to schedule handyman services for your home today.
Bathroom Remodeling experts in Atlanta
When you need bathroom remodeling services in the Atlanta area, Trusted Toolbox is your go-to source for every service consideration. From design to construction, our team has years of experience to keep you on the right track for your bathroom remodel in Atlanta. Even if you only need some handyman services for your Atlanta home's bathroom, Trusted Toolbox has you covered. Our team can help remodel any bathroom you'd like, whether it be a small half-bath or a larger master bathroom.
Your bathroom is a key part. of your home, and has an impact on its value. Many homes built between the 1960s and 1980s still have outdated bathrooms that don't meet the expectations of modern homeowners. Our team is committed to ensuring your remodel benefits your home as much as possible. Trusted Toolbox know undertaking an entire remodel is a big ordeal. That's why we're committed to the satisfaction of homeowners in Atlanta and the surrounding areas.
Kitchen Remodeling services in Atlanta
Your kitchen is often the most lived-in part of your Atlanta home. At Trusted Toolbox, we recognize that the kitchen is the heart of the home. Because of its importance, it makes sense to invest in a kitchen remodel that reflects your personal tastes and lifestyle. Our expert team at Trusted Toolbox is there at every stage of your kitchen remodel project, from the initial design to our professional installation.
Kitchen remodeling is one of the best ways to increase the value of your Atlanta home and make this common gathering space more functional and beautiful. Our team offers a variety of handyman, installation, and repair services so your kitchen remodeling project suits your wants and needs. Our team can install appliances, cabinets, tile for your floors and walls, replace counter tops and fixtures, and even paint your new kitchen.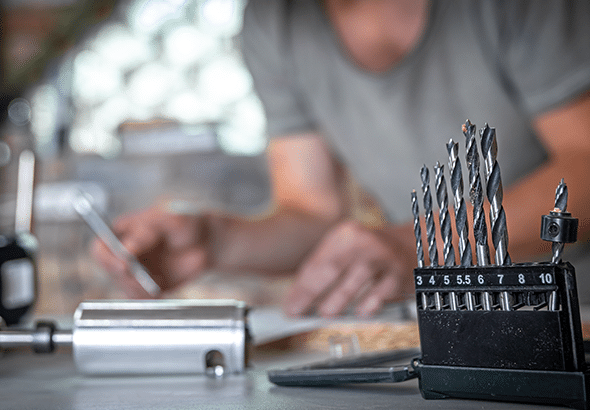 Professional Deck Repair in Atlanta
A well-maintained deck can bring value to your property in Atlanta. If your deck is looking less than perfect, Trusted Toolbox can help. If your deck has chipped-away coatings, cracks and peeling layers, discoloration, stuck soil and grime, or broken pieces here and there, you might need our experts for a professional deck repair.
If you notice deck rot at your home in Atlanta, call Trusted Toolbox. This deck repair service is best left to experts who can properly re-seal, stain, and finish wooden decking materials. It's safe to say that most decks are made from wood, and this is a material which can be difficult to take care of if you don't know what you are doing. We can help.
We can maintain your deck so that it continues to look great throughout every season of the year. We can also provide upkeep services for decks which are made from vinyl or composite materials. It doesn't matter what your deck is made out of – we can keep it looking great.
Quality Window Replacement in Atlanta
Windows provide more than just a view. They offer insulation, safety, ventilation, and enhanced curb appeal. Our experts at Trusted Toolbox can install a variety of windows in your Atlanta home, including: double- and single-hung, casement, tilt-in and hopper windows. If you're looking to sell, new windows can be an attractive selling point for potential buyers.
Heat gain and heat loss through windows is responsible for a portion of your home's energy usage. Windows that are old, damaged, or improperly installed do not effectively insulate your home, costing you more money in heating and cooling expense. Upgrade to energy-efficient windows to make your home more comfortable and efficient! In addition to handyman services, Trusted Toolbox has the expertise and resources to give your Atlanta home a professional, efficient window replacement.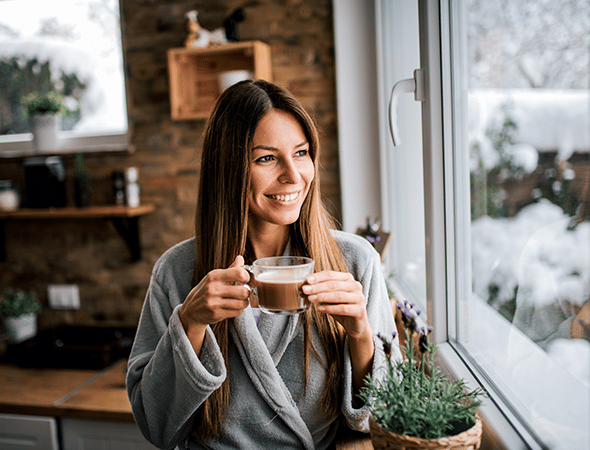 Contact us for Professional Handyman Services
Our professionals are here to help whenever you need handyman services. If you are searching for a local handyman expert, look no further. We service all of Atlanta and the surrounding cities and can help you keep your home in good shape year-round. Contact our team at Trusted Toolbox by calling 770-623-3097 or filling out our contact form to schedule an appointment.