Professional Basement Remodeling - Atlanta, Athens, Duluth, GA
Our experts at The Trusted Toolbox offers professional basement remodeling and basement finishing services for homeowners in Atlanta, Athens, and Duluth, GA who are looking to add more living space to their home. Basement remodeling is one of the best ways to add a functional living space to your home. If you want to expand your entertainment options, build a man cave, or put a bar in your home. Then, remodeling your basement is a smart investment. Transforming an unfinished or dated basement into a new modern living space is guaranteed to add property value to your home if you are looking to sell it in the next few years.
Our basement refinishing services are available for our entire service area. Our staff at The Trusted Toolbox has years of experience designing basement remodels for homeowners and can help you create your dream space in your basement. Take a look at some of the ideas we suggest for basement remodeling.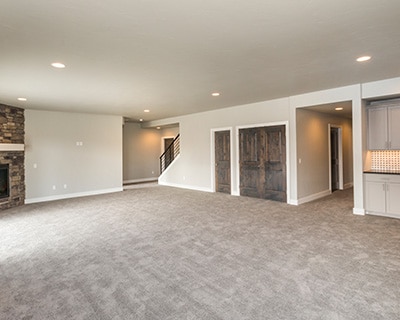 Basement remodeling ideas:
Extra Bedroom
Sports Bar
Pool Table Room
Movie Theater
Crafting Room
Man Cave
Benefits of Basement Remodeling
There are many benefits to having your basement remodeled by our crew, including the following
Increased property value
Maximize usable space
Modernize your home
Adding extra living spaces
A basement renovation project differs from most other home improvement work types. Having a blank template for a room in your house can be overwhelming when designing a space independently. This is why you will need the help of our professional home remodeling services. Our team has helped over 7,000 homeowners in Duluth, GA, and the surrounding area with all types of remodeling projects, and we can guarantee that you will be pleased with your new basement space.
If you want to remodel a basement, you should start by asking yourself several questions. What do you want out of your basement? What improvements would you like to see made? Do you need to add or replace the flooring? Do you want to redo or finish the basement walls? Our team of basement remodeling professionals can help you determine the answer to each of these questions and will come up with a plan to finish your basement quickly.
Our experts at The Trusted Toolbox know that you may think it is too expensive to start a project like this, but it isn't. In the long run, you should be focused on the value that finishing your basement will add to your home just by installing new flooring and finishing the walls. Numerous options are available for you, and we will help you decide which options best fit your budget.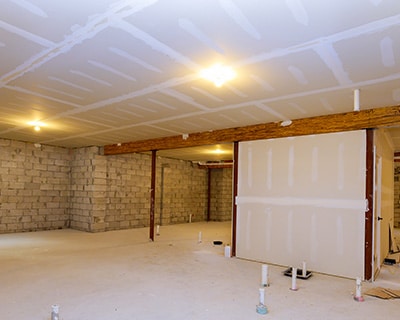 Contact Our Experts About Basement Remodeling Services in Atlanta
The Trusted Toolbox offers expert remodeling and repair services to homeowners in Atlanta, Athens, Duluth, and the surrounding areas in central Georgia. No job is too big or small and have peace of mind that your project will be built the right way. If you would like to discuss a basement remodel, please contact our experts at The Trusted Toolbox today by filling out our online contact form or by calling us at 770-623-3097.