A Message from Chris Lalomia
Here's a printable DIY Spring Home Maintenance Checklist. Most of these items you can handle yourself, but there are larger repairs you might not want to tackle. That's where we come in!
Our Exterior Home Services include the repair of wood rot, decks, fence, and gates. Our interior Home Services include sheetrock repair, door and window replacement, miscellaneous carpentry services, and bathroom and kitchen installations and repairs.
It's the time of year that we begin to take stock of our backyards, decks, and all the possibilities. 9 of the top 10 projects were on the exterior of the home according to this report:
Today's Homeowner ROI of Your Home Remodel for Georgia
In celebration of spring, let's take a look at outdoor living spaces and creative ideas for each. We picked out a few articles for design inspiration. The Trusted Toolbox has a lot of experience with outdoor design projects. We can help you fine tune ideas and build your backyard oasis.
Outdoor Living Design Ideas


We can do anything for you listed in these articles! We're happy to come to your home, discuss your ideas and give you a free estimate.
Give us a call if any of these ideas spark an idea or desire.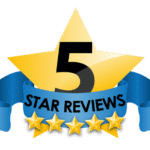 Trusted Toolbox did a great job again. Used them for several large projects in 2020 (windows, patio tile, fencing, porch roof, repair of bay window structure etc.) and they were excellent. This time Lagaunda Baker and Xavier did a fast, thorough job on replacing a soffit, painting and fixing the gutter system. They did an excellent repair/upgrade job and finished in one day—great team to work with. I will definitely continue to use Trusted Toolbox staff for future work. Don S., 3-28-2023
Andrew did a great job on a bunch of various projects, from plumbing, to electrical, to kitchen cabinet hardware. Everything works great!! Very pleasant to work with Andrew and Trusted Toolbox.
Deb Z., 3-20-2023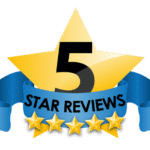 Jeffrey G. was wonderful! Very good work and a very nice person. Thank you for being easy to schedule with and for showing up! I really appreciate Jeffrey, and all of you! Christy C., 4-7-2023
Brett did great work today!
Phil, 3-23-2023
The Trusted Toolboox did great work repairing fascia and soffit, including wood underneath that had begun to rot, and resealing some drainpipes to gutters. The estimate by Greg G., scheduling by the office staff, and repair itself were done in a short time. The main technician David G. was professional, straightforward, and efficient.
Alex B., 3-23-2023
We promise that you and your family will be pleased with our services and professionalism. Our knowledge, experience, attention to detail, and exceptional customer service is what sets us apart from everyone else in our industry. We will respect your home, family and any special requirements.