Quality Handyman Services in Lawrenceville
Our team at the Trusted Toolbox has built our business one satisfied customer at a time. Our handymen work hard at jobs that are "too small" for other contractors in Lawrenceville. We have built a reputation for quality work with each job. We aim to put customer satisfaction first with our handyman services. We have several handymen ready to service your every home repair project in Lawrenceville. Our team of professional handymen at the Trusted Toolbox are licensed and trained in various household repairs.
 Our team is unmatched in the Lawrenceville area when it comes to home improvement, home repair, and remodeling works. Our professional handyman services are for more than just large projects. We help with everything from fixing mailboxes to remodeling bathrooms. If you are putting off projects or are unsure about the outcome, contact our team at The Trusted Toolbox. We have been helping homeowners in the Lawrenceville area with small and large projects for years.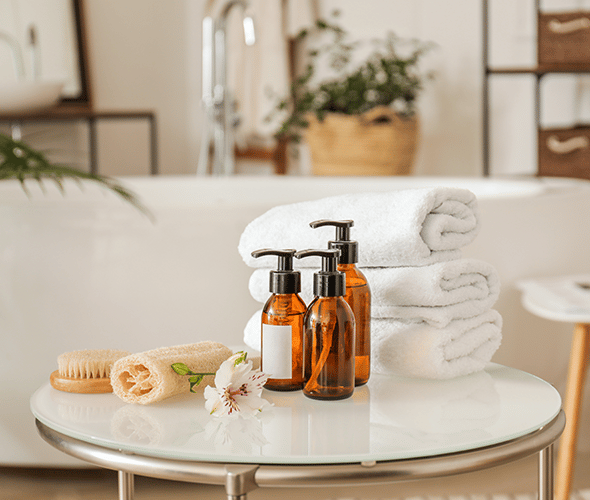 Expert Bathroom Remodeling in Lawrenceville
There are many benefits of bathroom remodeling. The Trusted Toolbox specializes in beautiful, timeless, affordable transformations to update the most important room in your Lawrenceville home, your bathroom. You'll have peace of mind that if you ever have an issue with your new bathroom remodel, your local Trusted Toolbox handyman will fix it. You are going to love having a modern bathroom that is clean, fresh, and much easier to use. We can install gorgeous new cabinets, countertops, floor and wall tiles, and a new sink, tub, or shower. Our team of professionals can also do handicap-accessible modifications to help family members with mobility problems. If you would like to discuss a home remodel in Lawrenceville, contact the Trusted Toolbox today to schedule an appointment for a consultation.
Professional Kitchen Remodeling in Lawrenceville
The Trusted Toolbox provides full-service, premier kitchen remodeling in Lawrenceville. Your kitchen is one of the most important areas in your home. We are your one-stop shop, covering all aspects of the renovation process in Lawrenceville. The Trusted Toolbox can create your dream kitchen so you can entertain family and friends or enjoy an intimate, relaxing dinner at home.
 A kitchen remodeling project is unique from all other types of home improvement work. It encompasses so many elements that trying to do it alone can be overwhelming. This is why you will need the help of our professional handyman services. Here at the Trusted Toolbox, we are with you from design to construction to the finished product. We have helped over 7,000 homeowners with all types of remodeling and repair work, and we guarantee that you will be pleased with the results of your kitchen project in Lawrenceville with our team.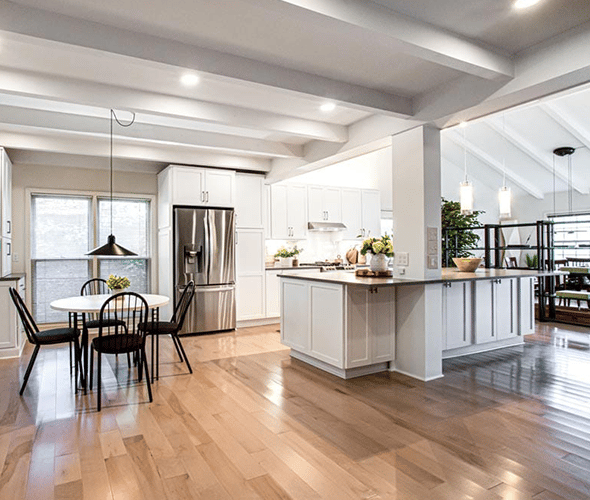 Reliable Deck Repair in Lawrenceville
The Trusted Toolbox provides Lawrenceville, Georgia, with reliable deck repair, deck construction, and deck installation services. You spent a lot of time, thought, and money on your deck's design and construction. You need to be sure you're doing all you can to keep it looking as gorgeous and smooth as when it was installed. You'll know it's time for repair if your deck's surface looks worn out, grimy, moldy, or rotting. We have all the materials and parts needed to take care of whatever deck problem you may be experiencing in Lawrenceville. Call the Trusted Toolbox for deck repair in Lawrenceville and surrounding areas in North Atlanta. We will show up on time for your appointment and get the repair work finished fast so that you and your family can enjoy this outdoor structure safely again.
Expert Window Replacement in Lawrenceville
No Atlanta home is alike, and every homeowner has a unique style and design preference. Gaps, weak seals, and other installation issues can affect the energy efficiency of your windows. If the time has come for window repair or replacement in your home, let our handyman services help you with this project. The Trusted Toolbox provides window replacement and repair to eliminate all home window-related problems for homeowners in Lawrenceville and surrounding areas North of Atlanta. After you have chosen the perfect new windows for your home, our window installers will get to work on setting them up. We will carefully remove the existing windows and haul them away. We want to save you money and time by offering our fastest installation and repair services in the industry. Call our team today for expert window replacement in Lawrenceville.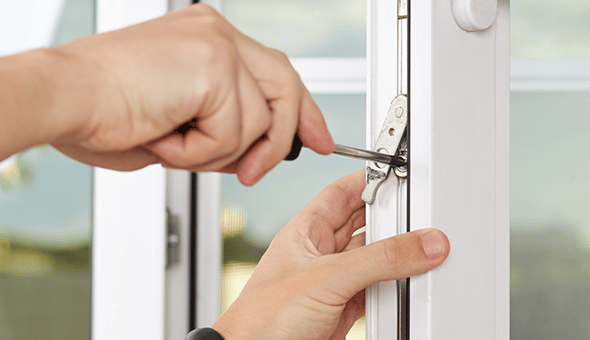 Contact Us For Expert Handyman Services in Lawrenceville
The Trusted Toolbox offers expert handyman services, remodeling, and repair services to homeowners in Atlanta, Marietta, Athens, and surrounding areas. Our handyman professionals are here to help whenever your home is having problems. If you are searching for a local handyman expert, look no further. No job is too big or small. Contact our experts at The Trusted Toolbox today by filling out our online contact form or calling us at 770-623-3097.